An interview with tournament angler and guide Jim Hallauer
Jim Hallauer is an accomplished local tournament angler and fishing guide with over 20 years of fishing experience on San Diego County lakes.
How long have you been fishing, and how did you get started?
I have been fishing for over 30 years. I first got started fishing with my dad at the age of 8, and then I became a deckhand on sportfishing boats when I was 14.
What is your go-to technique when nothing else seems to work, and why do you have so much confidence in it?
Drop shotting would rise to the top as a "go-to technique" when the bite becomes extremely tough. Dropshotting is so versatile; you can wacky rig baits and also adjust your leader length for the exact presentation when fish are on the bottom or suspended. Being able to use a variety of different baits with this presentation gives me the confidence I need to know that even on the toughest days, I can still get fish to bite.
What do you consider to be your fishing strengths, and why?
I consider my greatest strength to be deepwater structure fishing. When I was a sportfishing captain, I spent a significant amount of time fishing on outside banks and troughs offshore. I take that with me when I am freshwater fishing, and I'm most comfortable on larger bodies of water that have varying degrees of structure and topographical outline.
What do you consider your biggest angling achievement?
Finishing in second place in the Western Classic on Lake Mead in 2010 was the most memorable and biggest angling achievement for me.
What do you do for fun when you're not fishing?
I try to spend as much time as possible with my family. We all enjoy being outdoors doing a variety of things. We also enjoy taking in a new movie or two at the theater.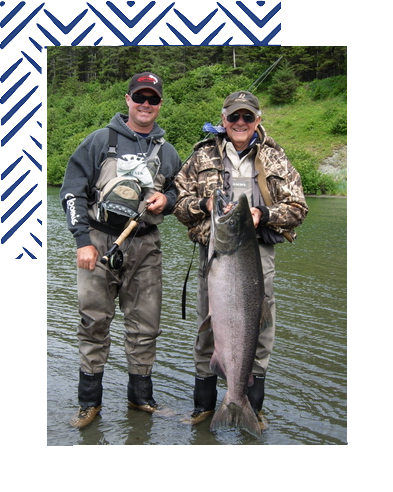 What fishing-related goals do you have that you've not yet achieved?
One longstanding goal of mine has been to fish the Western Division FLW Series. Unfortunately, I have not yet had the opportunity financially to devote my efforts to this circuit. Another goal would be to spend a season fishing with my youngest son Colton in a local team series.
What is your favorite fishing location within San Diego County, and why?
I prefer El Capitan, particularly due to its varying structure.
If you could fish one place outside of San Diego, where would that be and why?
My favorite lake without a doubt is Lake Havasu in Arizona. It provides both largemouth and smallmouth bass in both the lake and river. There are just so many areas there to fish and different ways to catch them, it's hard to beat Havasu!
What is your favorite species of fish to target? What about that fish makes it so alluring?
SMALLMOUTH BASS!!! They are so unpredictable and constantly on the move. They really make you think about where and how you need to catch them.
What do you enjoy most about fishing?
That it can be so challenging and also so rewarding.